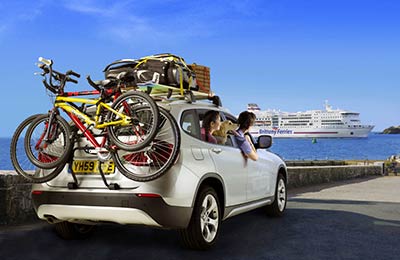 Privacy Policy for Cheap4Ferries.com
Cheap4Ferries.com are committed to protecting your privacy. Cheap4Ferries.com will only use the information collected lawfully (in accordance with the Data Protection Act 1998). Cheap4Ferries.com also comply with the Electronic Commerce (EC Directive) Regulations 2002 (SI 2002 No.2013).
Any credit card information you supply via our online purchase process is only held on our systems for the duration of completing your purchase and is encrypted to ensure only those authorised to access it can do so. The Consumer Credit Act (1974) also applies to transactions over the Internet. The Act limits your maximum liability on your credit card to £50, in the event of its fraudulent use. All liability ceases completely once the credit card issuer has been notified of any loss or fraudulent use.
At Cheap4Ferries.com, we collect information about you for two reasons: firstly, to process your order and second, to provide you with the best possible service.
The personal information which Cheap4Ferries.com hold will be held securely in accordance with our internal security policy and the law. The information Cheap4Ferries.com hold will be accurate and up to date. You can check the information that Cheap4Ferries.com hold about you by contacting us. If you find any inaccuracies Cheap4Ferries.com will delete or correct it promptly.
Cheap4Ferries.com may use technology to track the patterns of behaviour of visitors to our site. This can include using a "cookie" which would be stored within your browsers' cache. You can usually modify your browser to prevent this happening.
The information that you supply to Cheap4Ferries.com will be used by us, our partner sites and technology partners to provide you with related quotations, products and services. You agree that Cheap4Ferries.com may hold this information, which may include sensitive data as defined under the Data Protection Act 1998. Your information may be used for statistical and research purposes such as site traffic reports or to enhance or develop future products and services. Cheap4Ferries.com may also use your information to inform you by post or email of other services, products or offers. When contacted you may opt-out from receiving further information through an unsubscribe link.
All clients transacting business with us will be deemed to have accepted these terms of business. We reserve the right to amend our Terms of Business. Our Terms of Business does not affect your normal legal or Consumers Statutory rights.
This entire web site and content is the copyright of Cheap4Ferries.com.