10 Cross-Channel Ferries (and alternatives)
Several ferry companies go to France from the UK, so the phrase "Cross-Channel Ferries" could cover more than you think...
Taking a cross-channel ferry - or train via the Channel Tunnel - to France can be a great start to a family holiday on the Continent. There are plenty of options to get you across the channel, as many different ferry companies go to France, and on Cheap 4 Ferries you can compare them all.
Depending on where you live, or where you are travelling on to, some ferry to France routes might be better suited to you than others. For pure speed, Eurotunnel is a great option, while for a fast ferry it's hard to beat everyone's favourite Dover to Calais route. But if your holiday is in Brittany for instance, perhaps a longer, more leisurely car ferry to France or Spain followed by a shorter drive would be a more relaxing start to your holiday. Here are a few cross-channel options to consider.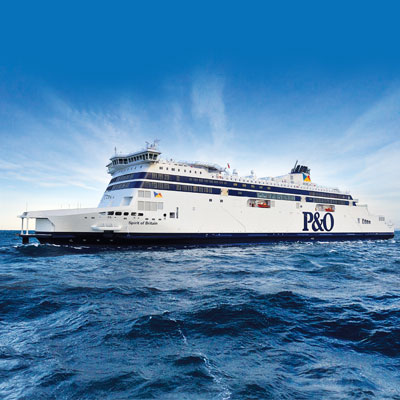 Dover to Calais
Ferry
Dover-Calais is the best known of all the cross-channel routes and is also the most frequent ferry crossing. Dover-Calais ferries are operated by P&O Ferries and DFDS, and both offer top quality modern ferry travel with restaurants, amusements and duty-free shops. While the Eurotunnel may be faster, Dover-Calais is still the fastest cross-channel ferry option.
Folkestone to Calais
Eurotunnel Train
Folkestone-Calais with Eurotunnel is simply the fastest way to cross the English Channel. If you want to get to France fast, Eurotunnel could be your best option. It is worth noting that because the train is so fast, there are no restaurants or lounges onboard, so it's worth planning ahead and bringing your own food and entertainment.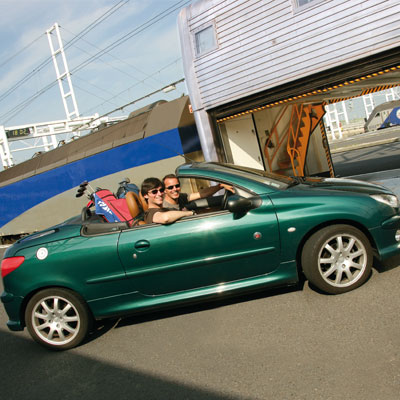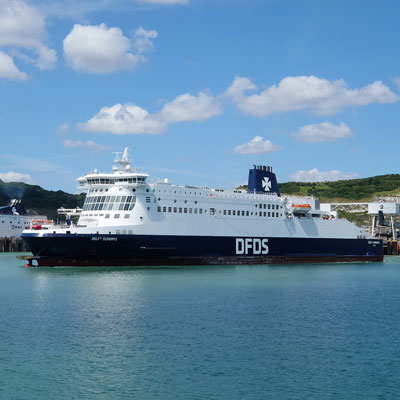 Dover to Dunkirk
Ferry
For an alternative ferry to France from Dover, Dover-Dunkirk is often one of the cheaper options. The port of Dunkirk can often be less busy than Calais and if you intend to travel to or through Belgium, Dunkirk will be the more convenient arrival port. This route is operated by DFDS, with comfortable, modern cross channel ferries offering restaurants, shops and amusements.
Newhaven to Dieppe
Ferry
Newhaven-Dieppe is a very popular route with people in the south-east of England travelling to western France. Operated by DFDS, the Newhaven-Dieppe ferry crossing takes about 4hrs and ferries run up to 4 times per day in peak season.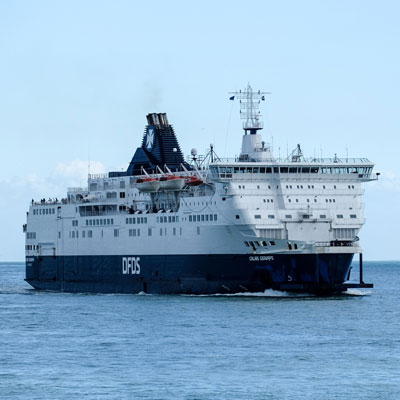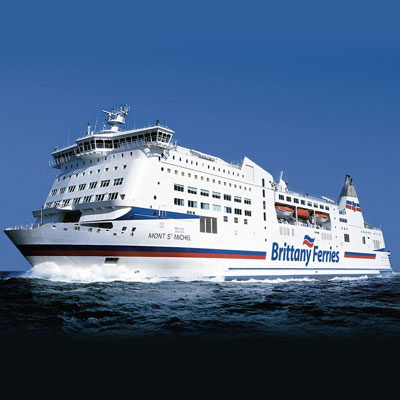 Plymouth to Roscoff
Ferry
Whilst we often consider Dover-Calais to be the typical cross-channel ferry route, alternatives like Plymouth-Roscoff are still very popular ferry routes for many in Wales and south-western England, for whom it's a convenient port. Brittany Ferries run up to 2 crossings a day, with a journey time of around 6 hours.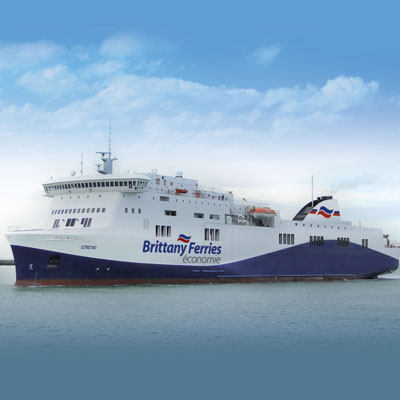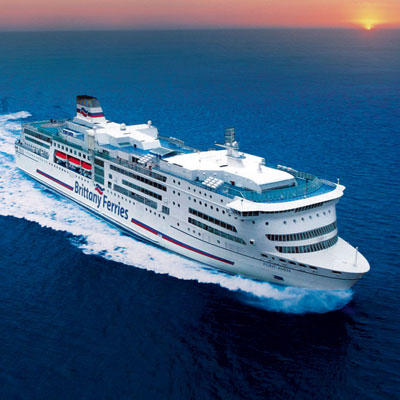 Portsmouth to Caen
Ferry
Portsmouth-Caen has been operated by Brittany Ferries for more than 30 years, and it remains their most popular route. The ferry journey from Portsmouth-Caen takes slightly longer than the one to Le Havre, at nearly 6 hours.
Portsmouth to Cherbourg
Ferry
The Portsmouth-Cherbourg ferry is a great route to take if you are visiting Brittany, as you might expect from Brittany Ferries! They offer up to 2 crossings per day, which take approximately 3 hours.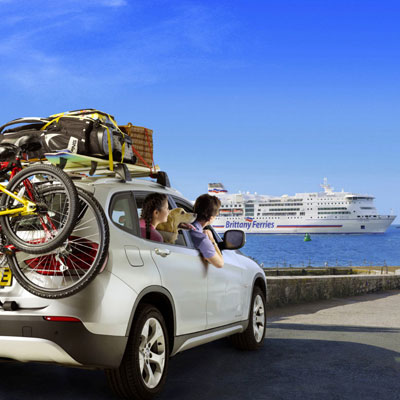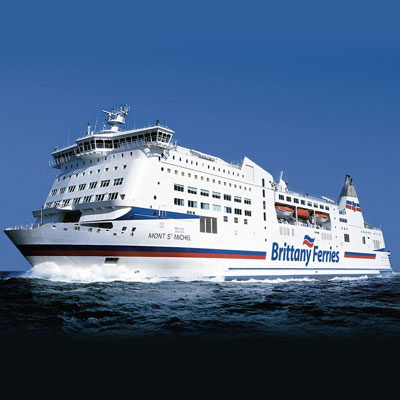 Portsmouth to St Malo
Ferry
The ferry from Portsmouth-St Malo is a long overnight channel crossing. While it might be slower, the ferry is spacious and the extra time allows you to get a full night's sleep ahead of the rest of your journey. A great ferry crossing for visiting western France, the Portsmouth ferry to St Malo is operated by Brittany Ferries, with up to 7 crossings a week, taking around 12 hours.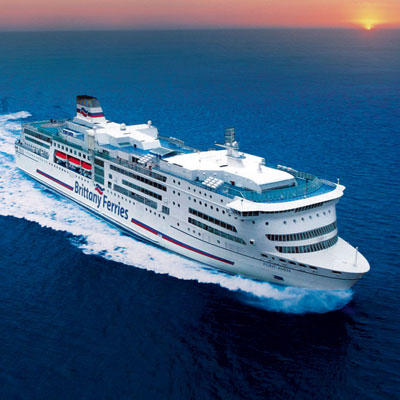 So far, so great - but what if you live further away from the south coast?
For those of us who don't live on the south coast, the traditional options for channel crossings, even with all the possibilities listed above, are not necessarily the easiest. One extreme example, driving from Newcastle in the North of England to Dover in the South, would take a minimum of 6 hours. On top of the cost of petrol and food you could add road tolls (depending on which route you take) and coupled with the extra time taken up by stops at the motorway services, you could have taken a serious chunk out of you money and precious holiday time before you have even left the country!
So although not strictly cross-channel, here are a few possibilities if the south coast is not an option for you.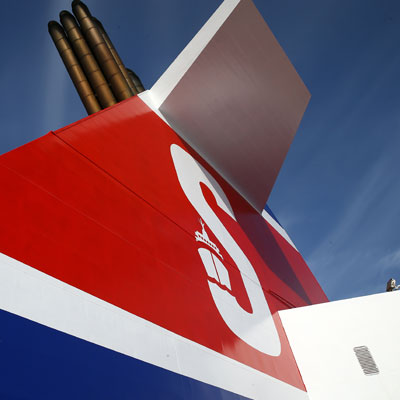 Harwich-Hook of Holland
Ferry
Harwich-Hook of Holland is a good option for those living slightly further north, on the south-east coast of England. Stena Line offer up to 2 crossings per day on this route, with a journey time of around 7 hours. Note: while this route is a great option for Holland and parts of Belgium and Germany, it would be a longer onward car journey to most of France, and involve crossing two extra country borders.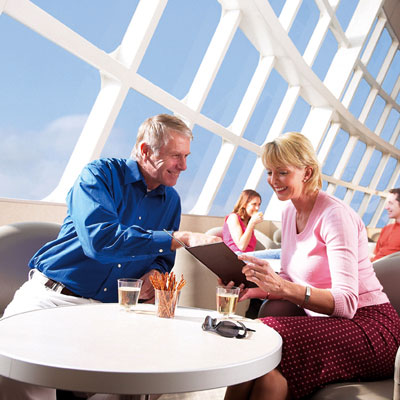 Hull-Zeebrugge
Ferry
Hull-Zeebrugge route is operated by P&O Ferries, who run up to 7 crossings per week, with a journey time of around 14hrs. This is an overnight sailing which includes cabin accommodation and features extensive onboard entertainment.
Newcastle-Amsterdam
Ferry
The Newcastle-Amsterdam (Ijmuiden) route is a very popular option for those in the North East of England wishing to travel to Holland. The route is operated by DFDS, who run up to 7 crossings per week, with a journey time of around 15hrs 30mins.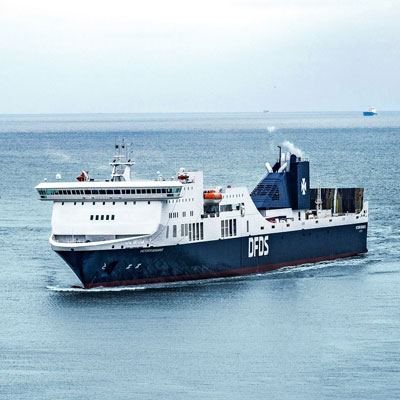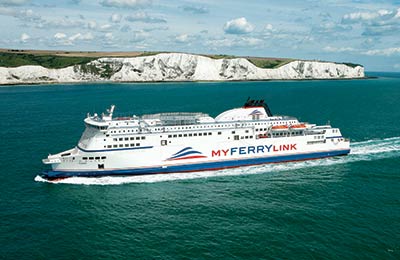 Former Cross Channel Favourites
There are several old cross channel ferry operators that have disappeared over the years (below is a list of a few), however in most cases the routes they offered have been taken up by other ferry companies. In all cases, if you are uncertain of which ferry company you want to use, or are looking for an old favourite and can't find them, the best thing to do is use our comprehensive booking form to search for the route you want to take. If you can't find that route, simply type in a country name, eg "France" and you will see a list of all ferry routes to and from that country. Select a route, fill in your details and hit "search". On our results page you will be presented with options not only for that route, but also for routes to nearby alternative ports.
Hoverspeed
Hoverspeed was a ferry company that operated on the English Channel between 1981 and 2005, offering cross channel hovercraft and ferries. In their time, Hoverspeed served many ferry routes, including Dover-Calais, Dover-Boulogne-sur-Mer, Newhaven-Dieppe and Portsmouth-Cherbourg. While some of these routes are no longer in operation, Newhaven-Dieppe is now run by DFDS and Portsmouth-Cherbourg is offered by the highly popular Brittany Ferries.
Norfolkline
Norfolkline was a ferry operator that provided passenger ferry services on the English channel and Irish Sea, its best-known route being Dover-Dunkirk. In July 2010 Norfolkline was aquired by DFDS, who now operate the Dover-Dunkirk route.
SeaFrance and MyFerryLink
SeaFrance was a ferry company based in France, which operated ferry services between Dover and Calais.
MyFerryLink was a passenger ferry company operating channel crossings on the Dover-Calais route, which was formed following the liquidation of SeaFrance in 2012.
Currently the Dover-Calais route is served by two famous ferry companies, P&O Ferries and DFDS, while Eurotunnel offer the vehicle-only alternative of Folkestone-Calais.
SpeedFerries
SpeedFerries was a low-cost ferry operator in business between 2004 and 2008. It had one high-speed ferry, the SpeedOne, operating between Dover in England and Boulogne (Boulogne-sur-Mer) in France. At the time of writing, no major ferry operators serve the port of Boulogne. The nearest port is Calais, about 35km away from Boulogne, although for anyone heading further west into France, it would be worth considering the ports of Dieppe, Le Havre or Caen (Ouistreham).