Caen Ferry Port
Caen ferry port, also know as Ouistreham ferry port, offers regular ferry services to Portsmouth in England.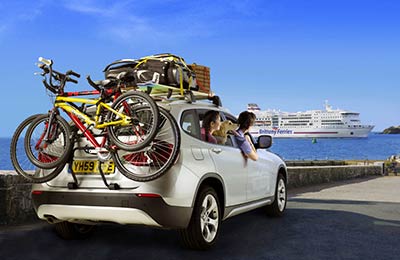 Directions To and From Caen Ferry Terminal
Address: Avenue du Grand Large, Ouistreham, 14150. Tel: 02 31 36 36 36
You can reach Caen ferry port on the following routes:
About Caen
Within easy reach of the resort town of Deauville - the original inspiration for Ian Fleming's Casino Royale - Caen is a city in the Calvados region of Normandy, France. Caen ferry port, also known as Ouistreham ferry port, is located 15 kilometres north of Caen centre. The port is an ideal entry point to France and benefits from direct access to the autoroute (motorway) network for quick and easy onward travel. The city of Caen was largely destroyed in fierce fighting towards the end of World War 2, but the re-built city still boasts many historial buildings from the reign of William the Conqueror, who is buried here in the Abbey of Saint-Étienne.
Getting to Caen (Ouistreham) Ferry Port
Caen Ferry Port Facilities
Cheap4Ferries provides this information for guidance only.