Calais to Dover Ferry
Calais ferries to Dover are one of the most popular ferry options for routes between France and England, with a crossing time of around 1.5 hours on ferry companies such as P&O Ferries and DFDS.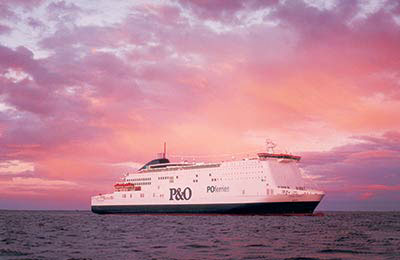 With Cheap 4 Ferries, you can book Calais to Dover ferry tickets quickly and easily. Compare in real time every Calais-Dover ferry operator in just one search.
Two major operators are currently offering crossings between Calais and Dover: P&O Ferries operate up to 23 crossings daily taking 1 hour 30 minutes. DFDS Seaways sails up to 10 times daily and the crossing takes 1 hour 30 minutes.
You can check for current availability and latest prices and special offers but you can check the current Calais to Dover ferry timetables below.
Use our ferry booking engine to find cheap ferries, compare Calais to Dover ferry prices, check availability and book ferries with instant confirmation or search other alternative ferry operators from other ports to Dover.
With Cheap 4 Ferries, you will find some of the cheapest Calais to Dover ferry deals.
We also offer very popular alternatives to Calais to Dover cross channel ferry. One is Dunkirk to Dover. This route is operated by DFDS and it only takes 2 hours. Dunkirk is just 30 minutes from Calais. Another very popular alternative is Calais to Folkestone with Eurotunnel, offering up to 76 crossings a day with a journey time of only 35 minutes.
Calais to Dover with P&O Ferries
| Timetables | Number of Crossings | Duration |
| --- | --- | --- |
| Calais - Dover | up to 23 per Day | approx. 1 hrs 30 mins |
| Dover - Calais | up to 24 per Day | approx. 1 hrs 30 mins |
Calais to Dover with DFDS
| Timetables | Number of Crossings | Duration |
| --- | --- | --- |
| Calais - Dover | up to 10 per Day | approx. 1 hrs 30 mins |
| Dover - Calais | up to 10 per Day | approx. 1 hrs 30 mins |