Calais Ferry Port
Calais ferry port is one of the most popular in France, with frequent sailings from Dover in England.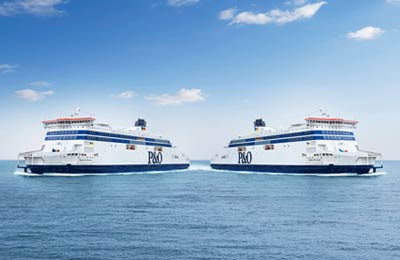 Note: This page is about Calais Ferry Port. You can find information about Calais Eurotunnel Terminal here.
Directions To and From Calais Ferry Terminal
Address: Car Ferry Terminal, 62100, Calais. (For Eurotunnel: 62231 Coquelles, France)
You can reach Calais ferry port on the following routes:
About Calais
Calais is located on the northern tip of France and has quick and easy access to both France and Northern Europe from the UK. With several arrivals and departures every hour, Calais ferry port is one of the most popular and cost-effective entry points to France. The Dover-Calais route is one of the best-known and most frequently used ferry routes in Europe.
Getting to and from Calais Ferry Port & Terminal
By Car
The port of Calais is well connected to the European motorway network. The A26/E15 will take you to the centre of France and access to Paris, Southern France and Europe. The A16/E40 heads to the Benelux countries and Northern Europe and the A16/E402 heads west towards Boulogne and Normandy.
By Train
The nearest train station is 'Calais Ville' which is located in the centre. From here there are a number of regular services going to Paris Gare du Nord and other major towns and cities.
By Bus
There is a regular shuttle service that operates between 10am and 8pm which connects the port to the centre of Calais. It costs approx €1.50 per person, per journey.
Calais Ferry Port Facilities
Cheap4Ferries provides this information for guidance only.