Roscoff Ferry Port
Roscoff ferry port has regular sailings to Plymouth in England, and to Cork and Rosslare in Ireland.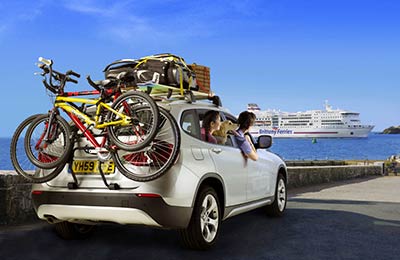 Directions To and From Roscoff Ferry Terminal
Address: Gare Maritime, Port de Bloscon, Roscoff, 29680.
You can reach Roscoff ferry port on the following routes:
About Roscoff
Roscoff ferry port is situated in Brittany, towards the western end of the Channel. A popular choice for those travelling to Brittany, it's also an ideal entry point for onward travel to the Loire and Aquitaine.
Getting to Roscoff Ferry Port
By Car
You can reach Roscoff ferry port via the E50 from Paris to Morlaix and then the N58 towards the port. It will be well signposted as you arrive. Leaving the port, the D69 goes towards Brest, Quimper and the South. The N58 towards Morlaix will take you to the N12 in the direction of Rennes.
By Train
Regional trains from Roscoff to Morlaix run regularly and take approx 30 mins. From the larger station at Morlaix there are TGVs running to destinations across France.
By Bus
A regular bus service operates between Roscoff and Morlaix and takes approx 35 mins.
Roscoff Ferry Port Facilities
Cheap4Ferries provides this information for guidance only.