Ferries to Spain
Ferries to Spain - you can find and book all ferries to Spain with Cheap 4 Ferries. Routes include Plymouth to Santander, Portsmouth to Bilbao and Portsmouth to Santander. In addition, you can use our Booking Form to find and book ferry routes around Spain including mainland Spain to the Canary Islands, Balearic Islands and North Africa.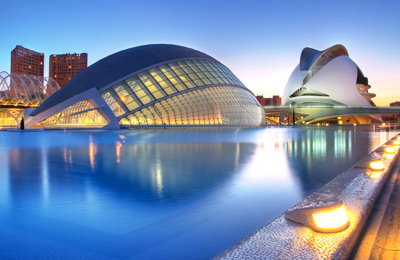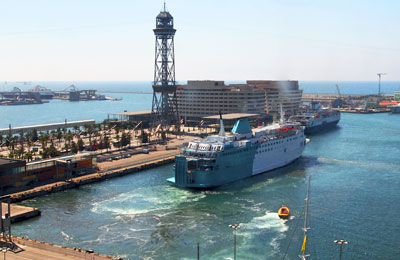 Spain's dramatic coastlines, architectural wonders, rugged landscapes and vibrant cities are home to a people of charm and passion.
What ferry companies go to Spain?
Ferries that go from England to Spain are operated by Brittany Ferries, one of the best-known ferry companies in the world.
However, the story doesn't end with UK-Spain routes. Cheap 4 Ferries have a wide range of ferry routes to and around Spain available in our booking form. In the "Outward Route" box, simply type "Spain" to see a list of all available ferry routes for Spain. These include mainland Spain to the Canary Islands (Tenerife, Fuerteventura, Gran Canaria and Lanzarote), Balearic Islands (Majorca, Menorca, Ibiza and Formentera) and North Africa (Morocco and Algeria).
Operators on these other routes from Spain include the highly popular ferry companies Balearia, Naviera Armas and Trasmediterranea.
Use our ferry booking engine to find cheap ferries, compare Spain ferry prices, check availability and book ferries with instant confirmation or search other alternative ferry operators from other ports to Spain.
With Cheap 4 Ferries, you will find some of the best ferry crossing to Spain deals.
All Ferry Routes to Spain
Spain - some suggestions: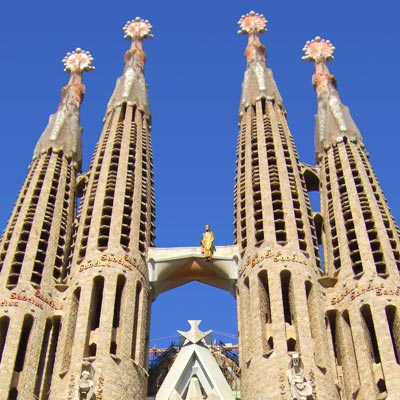 Barcelona
Barcelona is a unique city, one of the best places to visit in Spain. In the city don't miss out on Las Ramblas street, la Sagrada Família (Gaudi) cathedral, Park Güell and beaches such as Barceloneta.
Barcelona - Explore on Foot
Antoni Gaudí in particular. Just walking around you'll come across various examples of Gaudí's work throughout the city, be they civil or religious buildings. The most famous are the Sagrada Família and Park Güell, a stunning sun-trap straight out of Alice in Wonderland.; and La Pedrera. Situated in the Gothic Quarter, The Picasso Museum charts the development of this most famous 20th Century artist, and the exhibition is really interesting and shows how versatile and talented Picasso was.
Barcelona - Las Ramblas
For recent travelers, Las Ramblas continues to be a must-visit stop in Barcelona. Many travelers enjoyed the lively atmosphere that permeated the street, and say a stroll both during the day and night is warranted to properly soak up its contagious energy. From Las Ramblas, take the time to visit Mercat de Sant Josep de la Boqueria (Boqueria Market). The Boqueria Market is a covered marketplace, with vibrant colors and enticing aromas of fresh fish, meats, wines and desserts. Try some Spanish specialties while you're there, such as jamón ibérico, manchego cheese and salted cod (bacalao). If you're not one for crowds, we suggest you visit early.
Barcelona - La Sagrada Família (Church of the Sacred Family)
Also known as the "Gaudi Cathedral", La Sagrada Família is the world-famous icon of Barcelona and is a stunning place to visit. Those of you who like a good hike and are not afraid of heights can go very close to the top of this unique structure and get some breath-taking views of the city all around you.
Madrid
Madrid is the capital of Spain, one of the largest cities in Europe. Art lovers won't want to miss the great museums: Museo del Prado is one of the greatest museums in the world and home to works by Spanish masters such as Velázquez, El Greco and Goya; and Reina Sofia, which houses Picasso's masterpiece "Guernica" along with works by Salvador Dalí and Joan Miró. Other landmarks not to be missed include the opulence of the Royal Palace of Madrid and it's neighbour the Almudena Cathedral. The city's main square, Plaza Mayor is full of outdoor terrazas (cafes/bars) in the summer months and in winter is decorated with illuminations for the annual Christmas fair. Retiro Park is Madrid's main park, with a boating lake, cafés and exhibition venues.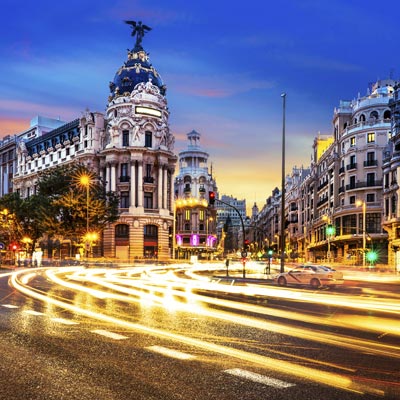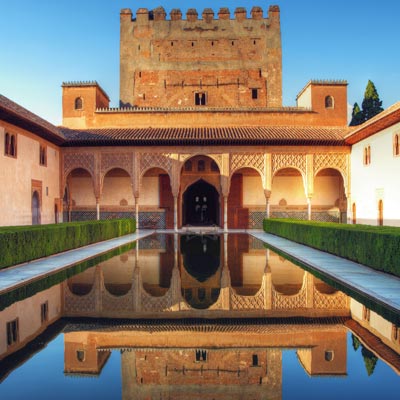 Granada
Granada is a city in Southern Spain's Andalusia region, known for grand examples of medieval architecture dating back to the Moorish occupation. The stand-out place to visit in Granada is the Alhambra Palace, set in the foothills of the Sierra Nevada Mountains. Admission to the Alhambra is limited to 6,600 tickets a day and demand often exceeds supply, so it is certainly worth booking ahead.
The Costa Blanca
Costa Blanca is the coastline of the Province of Alicante in South-East Spain, which stretches over 200 kilometres. The Province of Alicante includes the cities of Valencia and Alicante, as well as holiday favourite Benidorm, an incredibly popular destination for UK tourists since the 1960s. The Costa Blanca features some remarkable Spanish beaches with golden sand and Blue Flag status, along with smaller beaches like Serragrosa which, with its crystal waters is ideal for swimmers. There are also golf courses and watersports facilities as well as cultural sites such as La Asegurada Municipal Museum in Alicante which has extensive collections of Spanish art.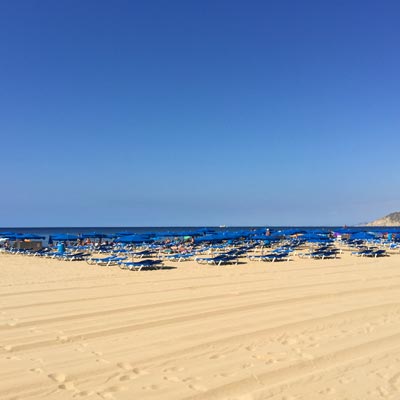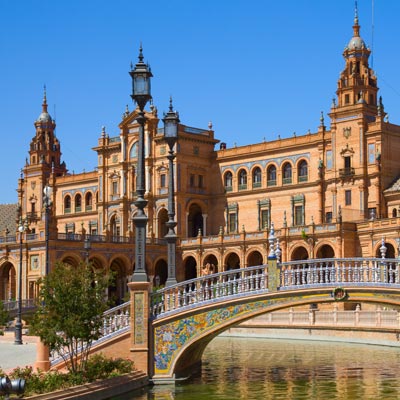 Seville
Seville is the capital of, and the most popular city in Andalusia and is great for a short break, especially in spring before the weather gets too hot. Its stunning architecture is a mix of Gothic and Moorish influence, but also features incredible new attractions like the recently opened Parasol Metropol, a flowing wave structure located in the old quarter of Seville which claims to be the largest wooden structure in the world. The Cathedral of Seville is an amazing building, the largest Gothic cathedral in the world and a UNESCO World Heritage Site. Adorned with beautiful domes, columns, and the famous bell tower "La Giralda", the Cathedral is also the burial site of Christopher Columbus. On the other side of the cathedral square is the breathtaking medieval Alcázar Palace.
Bilbao
Bilbao is a city in the heart of the Basque Country in northern Spain. Bilbao has been a city since the early 14th Century but the modern Bilbao really came to the world's attention after it's newly opened Guggenheim Museum was featured in the James Bond movie "The World Is Not Enough" in 1999. Since then, tourists have flocked to this impressive city, although since they tend to stay around the area close to the Guggenheim, there are still many areas of the traditional city still waiting to be explored.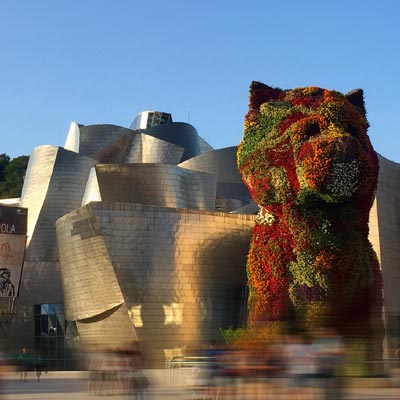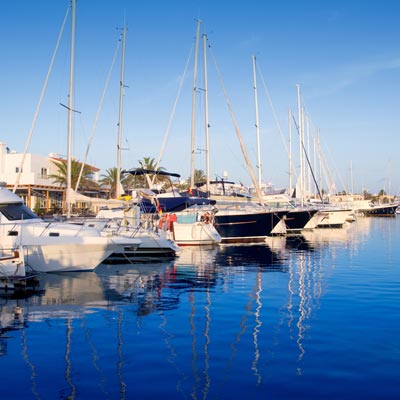 Balearic Islands
The Balearic Islands are situated in the Mediterranean Sea, east of Spain. The four main islands are Majorca, Menorca, Ibiza and Formentera. The largest island, Majorca, has been a hugely popular tourist destination for many years, with British families and couples attracted by the beautiful sandy beaches and almost year-round sunshine. In more recent years Ibiza has become renowned as the clubbing capital of the world, with thousands of younger tourists flocking to the island every summer.
Canary Islands
The Canary Islands are rugged volcanic isles lying off the coast of northwestern Africa. The main islands are Tenerife, Fuerteventura, Gran Canaria and Lanzarote. The Canary Islands boast a warm, dry climate and retain a strong Spanish culture in spite of their many popular tourist areas. The islands have something for everyone, from nightlife to water sports to cycling and hiking.