Dunkirk (Dunkerque) Ferry Port
Dunkirk Ferry Port offers a frequent ferry service to Dover, England. Located in the Nord-Pas de Calais region of France, Dunkirk is a great alternative destination port to the traditional favourite Calais, with easy motorway access.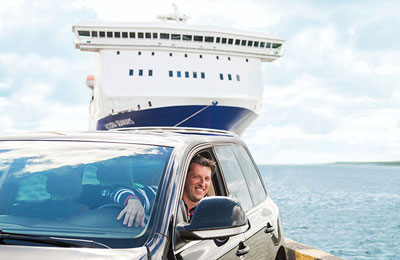 Directions To and From Dunkirk Ferry Terminal
Address: Terminal Car ferry, Route du petit Denna, Port 5625, 59279 Loon plage, Dunkirk.
You can reach Dunkirk ferry port on the following routes:
About Dunkirk
Dunkirk ferry port is situated on the northern coast of France, just 46km from Calais. It's actually France's 3rd largest port thanks to its proximity to London, Paris and Brussels. Passengers can quickly embark and disembark on arrival and departure, often making it a more popular choice than Calais.
Getting to Dunkirk Ferry Port
By Car
The ferry port terminal is well sign-posted and well linked to the French motorway network. From the A25 (Lille) motorway, join the A16, in the direction of Calais. From the A16 (Dunkirk/Belgium), Take exit 24, and follow signs towards the `Port Rapide/Car Ferry' terminal. From St. Omer, The D600 crosses the A16 direct to the Terminal. From Dunkirk Centre, Follow signs for Calais and then signs to `Loon Plage/Car Ferry'.
By Train
The train station is located in Dunkirk at 'Place de la gare'. Approx a 25 minute drive away from the terminal.
Dunkirk Ferry Port Facilities
Cheap4Ferries provides this information for guidance only.