Dover-Dunkirk Ferry
Dover ferries to Dunkirk are always popular with British families looking for ferry crossings from England to France. Dover-Dunkirk provides a great alternative to Dover-Calais, giving you easy access to France's motorway system.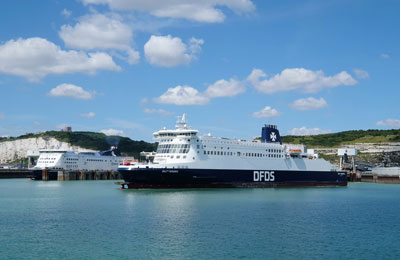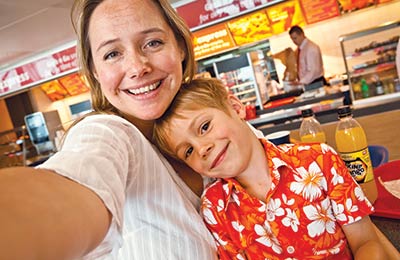 With Cheap 4 Ferries, you can book Dover to Dunkirk cross channel ferry tickets quickly and easily. Dover-Dunkirk is the old Norfolkline favourite, now run by DFDS, who are the only ferry operator offering crossings between Dover and Dunkirk with up to 24 crossings daily, taking 2 hours.
Use our ferry booking engine to find cheap ferries, compare Dover to Dunkirk ferry prices, check availability and book ferries with instant confirmation or search other alternative ferry operators from other ports to France.
With Cheap 4 Ferries, you will find some of the cheapest Dover to Dunkirk ferry deals.
We offer a very popular alternative to Dover to Dunkirk ferry route which is Dover to Calais. This route is operated by two well-known ferry companies: P&O Ferries, offering up to 24 crossings a day, and DFDS, who run up to 30 crossings a day. With either ferry operator the journey time is 1 hour 30 minutes. Calais is just 30 minutes by car from Dunkirk. Another very popular alternative is Folkestone to Calais with Eurotunnel, offering up to 76 crossings a day with a journey time of only 35 minutes.
Dover to Dunkirk with DFDS
| Timetables | Number of Crossings | Duration |
| --- | --- | --- |
| Dover - Dunkirk | up to 12 per Day | approx. 2 hrs |
| Dunkirk - Dover | up to 12 per Day | approx. 2 hrs |
Dover-Dunkirk Port Maps & Info
Dover to Dunkirk Ferry Companies
About Dover
Dover faces the narrowest part of the English Channel and on a clear day, you can see France from the ferry terminal. Dover Ferry Port is Europe's busiest international ferry terminal, and the closest English port to France, which lies 22 miles away. Ferries run 24 hours a day with a departure on average every 30 minutes to either Calais or Dunkirk, providing quick and effective links to the rest of France and all of Europe beyond. Due to its proximity to France, Dover has always been of great strategic importance to Britain. Archeologists have found evidence of people living here since the Stone Age. After the Romans invaded, Dover became -and remains - the gateway to England. One of the best-preserved Roman villas in Britain is located here.
About Dunkirk
Dunkirk ferry port is situated on the northern coast of France, just 46km from Calais. It's actually France's 3rd largest port thanks to its proximity to London, Paris and Brussels. Passengers can quickly embark and disembark on arrival and departure, often making it a more popular choice than Calais. Dunkirk town centre is 15 minutes drive from the ferry. Take the A16 motorway towards Ostend, exiting at junction 33, and followg signs to Dunkerque Centre. Take a left onto Avenue Rosendal, which soon turns into Boulevard St Barbe and follow signs to Centre Ville. Dunkirk is a coastal town which features a long sandy beach with seafront cafés and brasseries.