St Malo Ferry Port
St Malo ferry port boasts regular arrivals from Portsmouth, Poole and The Channel Islands.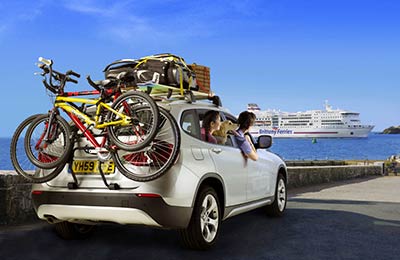 Directions To and From St Malo Ferry Terminal
Address: Gare Maritime du Naye, St Malo, 35400.
You can reach St Malo ferry port on the following routes:
About St Malo
St Malo is located on the north coast of Brittany, France. St Malo has a long tradition of seafaring, and from the 18th Century became notorious as the home of the Corsairs, French privateers sometimes regarded as pirates. St Malo resident Jacques Cartier sailed from the town in 1534 to explore the Saint Lawrence River, visiting Quebec City and Montreal on the way, and is now remembered as the discoverer of Canada.
Today, St Malo ferry terminal boasts regular arrivals from Portsmouth, The Channel Islands and Poole. The port enjoys close proximity to some of Brittany's best beaches and holiday destinations.
Getting to St Malo Ferry Port
St Malo Ferry Port Facilities
Cheap4Ferries provides this information for guidance only.