Portsmouth to St Malo Ferry
Portsmouth ferries to St Malo are a hugely popular ferry route between England and France. Portsmouth-St Malo ferries are operated by Brittany Ferries.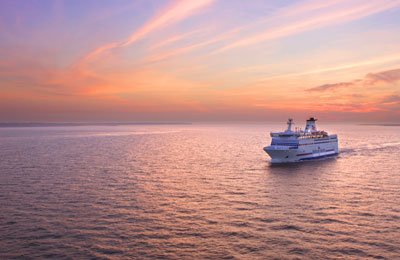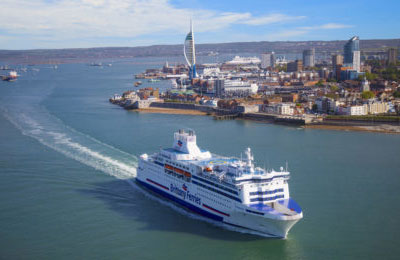 With Cheap 4 Ferries, you can book Portsmouth to St Malo ferry tickets quickly and easily. Compare in real time every Portsmouth St Malo ferry operator in just one search.
Brittany Ferries is the only operator offering ferry crossings between Portsmouth and St Malo with up to 7 crossings a week taking approximately 12 hours.
Use our ferry booking engine to find cheap ferries, compare Portsmouth to St Malo ferry prices, check availability and book ferries with instant confirmation or search other alternative ferry operators from other ports to France.
With Cheap 4 Ferries, you will find some of the cheapest Portsmouth to St Malo ferry deals.
Portsmouth Port: Portsmouth International Ferry Port
Please Note, the correct port for this route is: Portsmouth International Port, George Byng Way, Portsmouth, Hampshire, PO2 8SP
Portsmouth to St Malo with Brittany Ferries
| Timetables | Number of Crossings | Duration |
| --- | --- | --- |
| Portsmouth - St Malo | up to 7 per week | approx. 12 hrs |
| St Malo - Portsmouth | up to 7 per week | approx. 12 hrs |
Portsmouth-St Malo Port Maps & Info
Portsmouth to St Malo Ferry Companies
About Portsmouth
Portsmouth is a popular choice for passengers wanting to travel to France, Spain, the Isle of Wight and the Channel Islands. Located just a 2 hour drive from London, with excellent motorway links, Portsmouth offers a good choice of ferry routes and operators.
Portsmouth actually has several different ferry ports - find out more about Portsmouth Ports, including maps, postcodes and directions.
About St Malo
St Malo is located on the north coast of Brittany, France. St Malo has a long tradition of seafaring, and from the 18th Century became notorious as the home of the Corsairs, French privateers sometimes regarded as pirates. St Malo resident Jacques Cartier sailed from the town in 1534 to explore the Saint Lawrence River, visiting Quebec City and Montreal on the way, and is now remembered as the discoverer of Canada. Today, St Malo ferry terminal boasts regular arrivals from Portsmouth, The Channel Islands and Poole. The port enjoys close proximity to some of Brittany's best beaches and holiday destinations.
Find out more about St Malo Port, including a map, postcode and directions.