Stena Line
Stena Line is one of the world's leading ferry companies, running ferries between Harwich and Hook of Holland along with 5 Irish Sea routes, giving you more routes and more choice and offering the highest levels of comfort and service on board its ferries.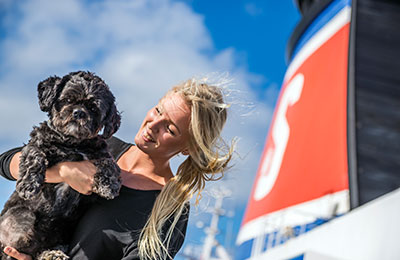 Stena Line operates six routes from Ireland to Britain and France which provides passengers with more than 220 sailings per week and are the largest ferry company on the Irish Sea.
Book Stena Line today with Cheap 4 Ferries – all Stena Line routes available to book including routes to Belfast, Cairnryan, Cherbourg, Dublin, Fishguard, Holyhead, Liverpool and Rosslare.
Harwich-Hook of Holland
Stena Line offers convenient day and overnight sailings from Harwich to Hook of Holland, providing the only direct route from the South of England. Sailing on the largest Superferries of their kind in the world, you'll enjoy a range of modern facilities including restaurants, bars, blockbuster cinema, comfortable lounges and Stena Shopping. With the option of your own luxurious en-suite cabin, take time to relax or sleep and arrive in Holland refreshed. Stena provide 2 crossings daily each way between Harwich and the Hook of Holland (AM & PM) with a crossing time from 7 hours.
Stena Irish Sea Routes
Stena Line operates five Irish Sea routes with up to 28 crossings daily to and from Ireland from the UK. With a fleet of modern and comfortable ships you can enjoy the best travel experience on the Irish Sea with free movies, free Wi-Fi and fun for kids, not to mention the great savings of up to 50% off fragrances in the onboard shop. Routes include Cairnryan-Belfast, Fishguard-Rosslare, Holyhead-Dublin, Liverpool-Belfast and Rosslare-Cherbourg.
In 2017 Stena Line completed a refit of all seven ships in its Irish Sea North ferry fleet, the first time that all seven Stena Line vessels had been in to dry dock one after another. The work was carried out at the world-famous Harland & Wolff shipyard in Belfast, with an investment of £5m.
Stena Line FAQs
What does my Stena Line crossing price include?
The price you are quoted is for all passengers in your vehicle including the driver. If you have added a pet, this will also be included in the price.
Is a cabin included?
On overnight crossings, your quote includes (compulsory) accommodation. You can change/upgrade the accommodation type if required.
Are meals included?
No. Meals, drinks and snacks can be purchased from the on-board cafés and restaurants. Services may vary according to the crossing booked.
Can my pet travel with Stena Line?
You can take your cat or dog on your Stena Line sailing. When you select your preferred route, simply select the number of dogs or cats that you are travelling with. See our
pet booking
page for more information.
What's available for the Kids?
All Stena Line ships have play areas specially designed for young children. You'll also find games rooms, live entertainment and even a swimming pool. On busier crossings in the summer holidays you'll often find children's entertainers.
More about Stena Line
Stena Line was founded in 1962 and is one of the world's leading ferry operators. Stena Line boasts Europe's most comprehensive ferry route network, consisting of 20 ferry routes across Northern Europe, operating a fleet of 35 vessels across the Irish Sea, the North Sea, Scandinavia and the Baltics.
Stena Line is committed to giving their passengers the best possible experience when you travel with them, and more than 7 million passengers travel each year with Stena Line, in about 1.6 million vehicles.
Stena Line's mission statement is "Connecting Europe for a sustainable future", reflecting their commitment to providing affordable ferry travel with extra attention to safety and reliability, along with a reduced environmental footprint. Every year over 7 million passengers travel with Stena Line. The company also transport 1.6 million vehicles and about 2 million freight units.
In recent years Stena Line have phased out their "Stena HSS" (High-Speed Sea Service) fast ferries Stena Explorer, Stena Voyager and Stena Discovery, preferring to focus on delivering a steady and reliable car ferry service all year round. In 2015 the company introduced the Stena Superfast X which can accommodate 1,200 passengers and provides more than a mile of vehicle lane capacity, allowing a mix of freight and car traffic. The Stena Superfast X feaatures deluxe cabins, Barista Coffee House, Met Bar and Grill, retail shopping, 2 free cinemas, a family lounge with children's play area and lots of other areas for you to enjoy your crossing.
Stena Line - Pet Booking Information
Note, that to travel with your pet abroad, you will require a Pet Passport.
You can take your cat or dog on your Stena Line sailing. When you select your preferred route, simply select the number of dogs or cats that you are travelling with. If the option is not available, please contact us.
On the Belfast to Liverpool route pets are not permitted in cabins or other passenger areas onboard. You must book a dog kennel which are available on the Promenade Deck and allow access to your pet throughout the crossing. Please do this by calling our customer service department prior to booking. Use the details in the contact us section of the site to do this.
Your pet is not allowed onto the passenger decks onboard the Dublin/Holyhead & Rosslare/Fishguard or the Belfast/Liverpool route and must remain in your vehicle. Small dogs are permitted on board on the Belfast/Cairnryan route if they are secured for the duration of the crossing in a pet traveller case. However, this is at the discretion of Stena Line personnel.
Foot passengers may bring small pets in a pet traveller's case, but they will be placed on the car deck for the duration of the journey in the routes above, as no animals are permitted in the passenger areas on board.