Ferries to Holland
Find a Cheap Ferry to Holland with Cheap 4 Ferries.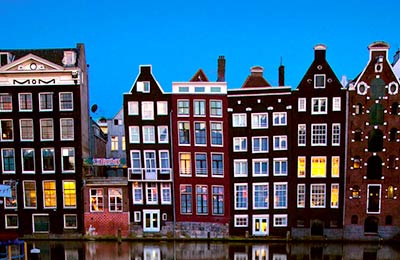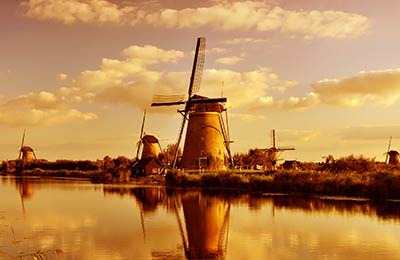 Known for its laid-back attitude and beautiful scenery, Holland is a hugely popular tourist destination. With Cheap 4 Ferries, you can book Holland ferry tickets quickly and easily. Compare in real time every Holland ferry operator, including DFDS, P&O Ferries and Stena Line, in just one search.
What ferry companies go to Holland?
Ferry companies that go to Holland include DFDS, P&O Ferries and Stena Line. By searching all operators we can offer you the cheapest ferry crossings to Holland.
Holland is a great place to travel to by ferry, either on foot or with a car. From the better known locations such as Amsterdam and Rotterdam, to less well-known destinations including Leiden, The Hague, Maastricht and Utrecht, there is much to interest visitors to Holland.
Use our ferry booking engine to find cheap ferries, compare Holland ferry prices, check availability and book ferries with instant confirmation or search other alternative ferry operators from other ports to Holland.
With Cheap 4 Ferries, you will find some of the best ferry crossing to Holland deals.
All Ferry Routes from Holland
All Ferry Ports in Holland
Ferry Ports Holland
Holland - some suggestions: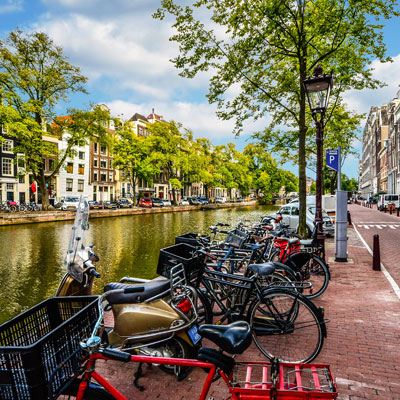 Amsterdam
Of course, Amsterdam. Holland's capital and best-known city is, for many, a short-hand way of saying "The Netherlands". And there is so much more to this fascinating city than red lights and hazy coffee shops: the famous network of canals, bridges and bicycles, historic houses, museums, markets and shops will keep you exploring.
Amsterdam is a charming, laid-back city, welcoming to visitors and very easy to get around. The historic streets and buildings, along with a general lack of cars, give the whole city a friendly and inviting atmosphere. The Dutch made an art of canal building, so make sure you take a boat tour along the canals that made this iconic city one of Europe's top short-break destinations. Amsterdam's best known attractions are all deserving of a visit: from the poignant intimacy of Anne Frank's House, to the vibrant intensity of the Van Gogh Museum, and the stunning life and detail of the old masters in the Rijksmuseum, each will leave you with a lasting impression of your visit.
Just a stone's throw from the Van Gogh Museum and the Rijksmuseum lies the Vondelpark. Created in 1867, the Vondelpark is a hugely popular area for people to play sports and in the summer is full of people sitting on the grass under the shade of the trees. This charming park has several ponds and small bridges with walkways all around, along with children's playgrounds and a children's swimming pool.
Also close to the Riijksmuseum is the area known as De Pijp, and central to this is the Albert Cuyp Market. Hugely popular with locals, but often overlooked by visitors, this is a daily market (except Sunday) which sells household items, furniture and fruit & veg, and is well worth a browse. Around the area are a number of highly popular bars and cafés. Another market to visit is at the old "weighing house", De Waag, in the historical centre on Nieuwmarkt Square. Today, De Waag is a restaurant, and the square holds regular markets. The surrounding cafés and bars have nice terraces, perfect to take a break and watch the city go by.
Another area to explore is the Jordaan, a charming neighbourhood with lots of small boutiques, restaurants and terraces. Originally an area for immigrant workers who flocked to the booming city in the 17th century, the Jordaan is situated on the outskirts of the Canal Ring (the Prinsengracht) close to the Anne Frank House and its narrow streets are great to explore. In the 19th Century it became a socialist workers neighbourhood and was still a poor area in the first half of the 20th century, but following major renovations in the 1990s, the area turned into a more gentrified location, home to a mixed community of artists, the elderly and young families.
Leiden
A short journey away from the better-known cities of Amsterdam and Rotterdam, Leiden is home to one of history's most famous painters, Rembrandt, as well as one of the best universities in Europe which can boast 13 Nobel Prize Winners amongst its alumni. The city has been the location of several important scientific discoveries, leading to Leiden's motto: "City of Discoveries". A charming medieval city of historic buildings and canals, Leiden describes itself as "One large open-air museum". In some places this is literally true, such as "De Valk", Leiden's windmill museum which remains an icon of Holland and a highly popular tourist attraction. Another beautiful outdoor attraction is the Hortus Botanicus, one of Europe's oldest botanical gardens which is a wonderful place to relax and take in the stunning display of tropical colour.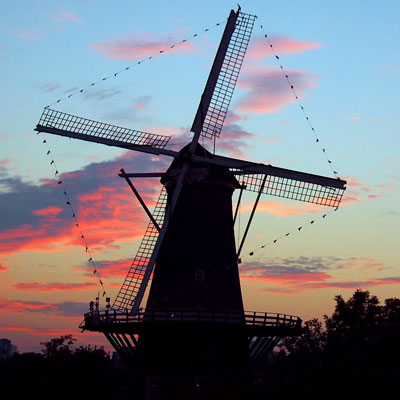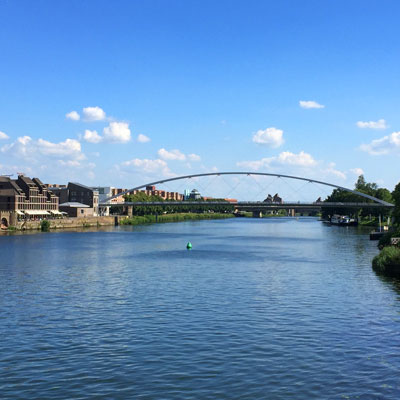 Maastricht
Maastricht is the capital of Holland's southernmost region, Limburg. Every year it attracts over 3 million tourists, who come to explore the canals, walk through the inner city and eat one of Limurg's famous pies. Maastricht is a town rich in history and culture, with two impressive town squares: Vrijthof, with Sint-Servaas Church, Sint-Jan's Cathedral and many bars, cafes and restaurants; and Markt, home to the town hall and a twice-weekly market. Famous as the birthplace of the European Union, Maastricht developed from a Roman settlement and evidence of its ancient history can still be seen at Derlon Museum Cellar, site of a discovery of many Roman artefacts from the 2nd-4th Centuries. Bonnefantenmuseum hosts exhibitions of paintings by masters such as Rubens and Van Dyke amongst others, while the Natuurhistorisch Museum has wonderful exhibitions on the nature of the local area, spanning millions of years.
Utrecht
Utrecht is one of the world's unsung destinations and was the most important city in the Netherlands until the Dutch Golden Age, when it was surpassed by Amsterdam as the country's cultural centre and most populous city the 4th largest city in the Netherlands. The city is located in the heart of the Netherlands and its ancient city centre features many buildings and structures dating back to the Middle Ages. Due to its central position within the country, it is an important transport hub for both rail and road transport.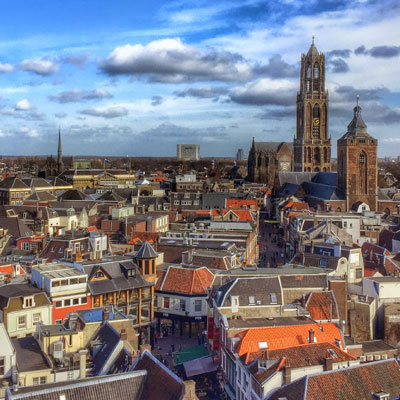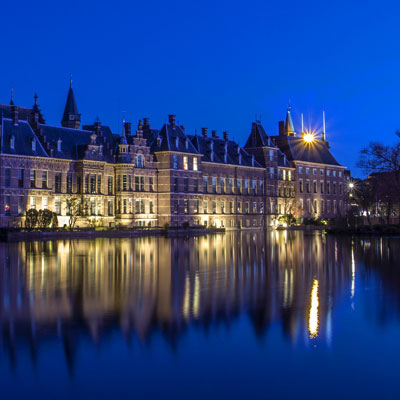 The Hague
Den Haag is Holland's "Royal City", home to parliament and the Dutch royal family. While the city may be famous mostly as the home of the UN's International Court of Justice, The Hague is more than that. It is a city with two sides: the old, historic centre, and the lively seaside resorts and great beaches of Scheveningen and Kijkduin. Scheveningen is a modern seaside resort with a long beach, a pier, a lighthouse and an esplanade. The beach is a popular area for water sports such as kiteboarding or windsurfing. Kijkduin, in the south west, is significantly smaller and attracts mainly local residents. Back in the city the best thing to do is walk. The Hague is a relatively small city and fairly easy to explore on foot. Take a stroll to The Binnenhof (Inner Court), a beautiful old square in the city centre. Located next to the Binnenhof is the Mauritshuis, which houses many paintings by Dutch masters including Rembrandt and Vermeer. Also worth a visit is the Gevangenpoort, a former prison housed in a 15th-century gatehouse.